WWW
Portfolio by a Creative Web Designer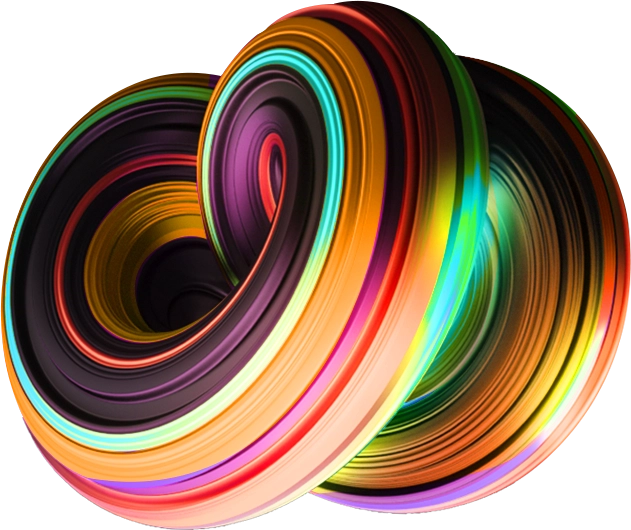 Expert Web designer in Kerala offering high quality web development
We are specialized in designing high quality websites packed with performance, usability and creativity, all these in affordable price. Being the best freelance web designer in Kerala India, I design and develop unique and beautiful websites that are colourful, attractive and eye catching.
We make super responsive websites
These websites we develop are highly responsive and adaptive to any screens in any resolution hence offers an excellent web experience
Websites we build are fast loading
The websites we develop will load quicky in 2 second, fast-loading websites are very important for SEO, we are superfast loading web designers in Kerala
SEO Friendly? We are the experts
We take lot of care about SEO (Search Engine Optimization) during the making of a website, we imply the latest SEO strategies .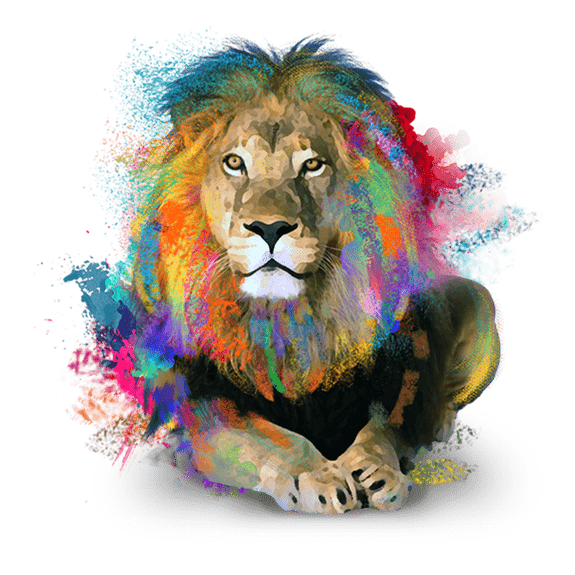 Stunning Graphics & Logo Designing
Creative logo designing, Business Cards, Flyers, Emailers, social media posters, business brochures, infographics etc..
We love when it is custom web designing
Specialized custom web designers in Kerala offering tailored web designing and website re-designing service based on the nature of your business
Best in class CMS developers
We build the advanced CMS websites in Kerala on PHP, WordPress, Joomla and Magento, our CMS websites are custom developed.
999+
Happy Clients
Worldwide
Professional freelance web designer in Kerala India for hire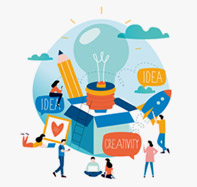 Best web designer in Kerala with exceptional web development skills to put together matchless websites to get noticed. An expert freelance web designer in India presenting an excellent web design portfolio that has a collection of top-class, pixel perfect, elegant and eye-catching web designs. A leading web designer in Kerala to help other design companies with awesome web designs.

Being a freelancer, I have made websites for all the industry segments all over the world, for domestic and international clients, from start ups to corporate giants. We have made remarkable web designs for Trading companies, Hospitals, Educational institutes, Spa, Resorts, Ayurveda, Corporate designs, Technology industry and more… We have a good client base in many states in India like Bangalore, Chennai, Hyderabad and Mumbai and also in the foreign countries like USA, UK, UAE, Singapore, Canada and Australia.



We offer custom designed CMS and eCommerce web development in Kerala and all over India
Graffitopaints is a full time freelance web developers in Kerala with a team of highly skilled professional web developers from Calicut and
Kochi
to offer advance web solutions, we make out of the box stunning websites for reputed businesses across the world, we are dedicated and passionate about making websites using PHP, WordPress and Magento that are technically perfect and visually pleasing.
We are highly experienced web developers having completed more than 1200+ live websites to prove our credibility as the most reliable freelance web developers in Kerala to offer best in class website development services in Kerala. We are up to date on modern web technologies and exploring more to shape more astonishing websites for all the clients across the world.

Why should you prefer a freelance web designer in Kerala to a Web designing Company?
Freelance web designers are more creative and reliable and easy to contact and work with.

If you search for the top 10 Web designers in Kerala, the list you will get is of the best freelance web designers in Kerala, we are up to date, more productive and have thorough knowledge in advanced web development methods.

Freelance web designers in Kerala can design fantastic websites

See to believe it, see our

web design portfolio

, visit few of them to get a better idea on user experience and understand the features in them, check the cross-browser compatibility and multi device responsiveness.

Kerala freelance web designers develop best websites in low cost

Most of the freelance web designers in Kerala are very experienced and have once worked with any of the top web designing companies in Kerala, hence you will get the same potential skills and services even for a better price.

I'm a freelance web designer with customer reviews from all over the world

One of the best ways to check the credibility of a web design company or a freelance web designer is to see their google reviews, always go for those web design agencies who got genuine web design reviews.
Top reasons to choose India's best freelance web designer
Good Kerala web designer who make extraordinary websites
Creating attractive and beautiful websites is my passion, I make really good and innovative web designs consistently to deliver the best.
Honest and trustworthy
A freelance web designer has to be very honest to the clients, honesty is the key to the success of any freelancer, so we do follow.
Web design price starts from ₹ 15000 ($200)
Freelancers do not have overhead expenses to move on, so we can offer better price compared to web design company.
I'm a flexible web designer to work with
I'm a flexible web designer to add more colours to your expectations, we can go on and on with various design revisions if required until love it
Easy to Contact
It is easy to work with freelance web designers in Kerala, you have contact us directly and communicate, this makes it easy and effective during web design revisions and also on after sales support.
Good Customer Relation
Freelance web designers always keep a very good relationship with their clients even after several years of the website completion.
Reviews on a Web Designer in Kerala
Kevin Robinson - UK
CEO- Easy Motor Finance Rajesh at graffitopaints.com has designed and constructed a number of websites for me, all of which I am extremely happy with. Rajesh is hardworking, reliable and has a tremendous amount of creative flair, I am extremely impressed by the way he can turn a basic outline of my requirements into a vibrant and highly professional web site. The after sales service is also excellent even after a project is completed Rajesh is always on hand and willing to help me with any problems I may encounter.

Antony Folan - Canada
President Integral HR Solutions Inc My corporate website was in need of a complete re-design. After reviewing a number of providers, I entered into an agreement with Rajesh Nair of Graffitopaints. Rajesh provided leadership every step of the way, his creative insight resulted in the creation of a very impressive creative website for Integral HR Solutions Inc. Although we are physically located in Canada, Rajesh was accessible via email at my convenience. He is a reliable, skilled web designer in India.

Girish Pillai - USA
Systems Analyst - CSC We have innumerable web designers all over the world and getting a web designer is not a difficult task now. We have tried several web designers for developing a stunning website for communicating to the world the mission of our service that we rendering to the community since 1993. But nothing worked good until we found Graffitopaints.com, Rajesh is a skilled web designer, Graffitopaints.com is on top to understand clients requirements well and translating it into a live pages with his added magic touch. We are so lucky that we got the right person at last!!!

Ajith Thankachan - Sharjah - Dubai
CEO of Ease Health Care I am extremely happy to say that Rajesh is a man with good amount of artistic skills, talents and abilities to take any kind of task as far as designing is concerned especially web designing and it is proven from my web site and what I said about Rajesh is 100% true. He is a highly professional and highly skilled web designer and highly reliable, and he is a low cost web designer in Kerala

Douglas Perera
CEO of IQ Education Consultants Dubai When I found you on the internet, I was impressed by the website you designed, they have the exact artist taste I'm looking for since I have a beauty related business. I contacted you and got an immediate response. He is so talented at what they do and the whole web design experience was quite pleasant, they are responsible and reliable. I'm very satisfied with my new website and hope to continue work with you when I need to update it. Thank you again for the beautiful job you did!

Samay Pachpande - UK
Blackhall.co.uk Thank you for being there throughout in this project. You have done an excellent job with the website. I know dealing with us has not been easy for you. This website was the dream project for the Managing director of the company and it was really important to get it right ensue to which you had to breach your terms of working and do it in our way. I know that sometimes we came very difficult and harsh across you, but as you can see ultimately it was you who was supposed to put life in this project. My boss Antony was also pleased about the website developed

Prem - Singapore
Executive Director Inflajes Technologies Although I do not provide testimonials generally, your services and technical competence was truly wonderful. You are one of the real experts on this field. That is the reason I even considered hiring you for my company for a complex job. Completely satisfied. Further I really liked your commitment not to disclose key copyright information. 100% satisfied.

Dr Sanjay Gheyi
www.coltishallclinic.co.uk Rajesh developed a more modern and up-to-date website for me, he is not only a great web designer, he is very punctual who takes pride in his work. I was very impressed by his professionalism and specially patience when dealing with me and answering all my questions and queries. Ultimately, I'm very pleased with our beautiful website and highly recommend him.

Asogan Perumal
www.prospark.my Rajesh helped us in our corporate company web designing, we are a company from Malaysia and he did impress us with the websites, and also about the after support, we have contacted him several times for help and his services were remarkable. he is maintaining our website since 2014, he is a highly reliable web designer in India

Juliet
www.anzyma.com Graffitopaints made 4 websites for our company, all high-end Responsive CMS websites, he worked tirelessly alongside with our team, had several revisions and discussions, they were very cooperative and polite, the outcome was more than we expected, we are very satisfied with the web designing services offered by the team.
Bespoke Web Designers Calicut Kerala
We don't use templates for the development of websites, every time we make bespoke and innovative web designs. Your location doesn't matter, be it Kochi, Calicut, Thrissur, Trivandrum or Dubai, we have developed kidilan websites for many businesses worldwide
Good websites that can take your business to next level
We make websites with supreme quality, our focus is on modern bespoke web development we provide our web services in the major cities like Trivandrum, Calicut, Kochi, Wayanad, Kannur, Chennai, Mumbai and Bangalore to render alluring websites. We are rigorously engaged in the making of world class websites.
Top web designer in Kerala to hire for pixel perfect website designing and development.
Every good business need a top web designer to develop the face for their business. It is not so hard to find freelance web designers in Kerala, they are just few clicks away on your google search, but choosing the best web designer to build your prestigious business website is important. Graffitopaints offer value for money best in class web design services in Kerala.
A Good Web Designer in Kerala to hire
We cover evrthing that includes PSD design, PSD to HTML, Graphic Desigs, Responsive web designs, CMS web development and eCommerce web development. We also design and develop Static websites and Dynamic websites.
15
Passionate and Reliable Web Designer to design innovative websites
Most trusted Indian freelance web designer from Kerala with more than 900+ happy clients from all over the world
15+ Years of Experience & Reliability
Trusted Freelance Website Designers
A reliable
freelance web designer in India
from Kerala to trust on your web design and development requirements, I am an experienced web designer who have enlivened superb websites for many design agencies.
Top 10 Web Designers in Kerala to hire
We are one among the
top 10 web designers in Kerala
, the best web designers and developers in Kerala with reliable track records and genuine google reviews and client testimonials for you to relay on and to assign any complex web projects
Creative and out of the box web designing
Best in class after the sales support
Top notch, out of the box designers in Kerala
Looking to hire a kickass web designer for your business website? We have had developed top of the line business websites for our clients all over the world. We make custom static and dynamic websites.
A freelance web designer in India based at Calicut Kerala, passionate about developing neat and clean, stylish eye-catching websites
Yes, count me one of the top 10 web designers in Kerala, I'm keen about designing vibrant websites with a "wow" factor. We develop customer specific custom designed and hand coded websites with minimum java scripts and CSS to reduce the loading time. So get your business website developed from the popular web designer with genuine reviews on google.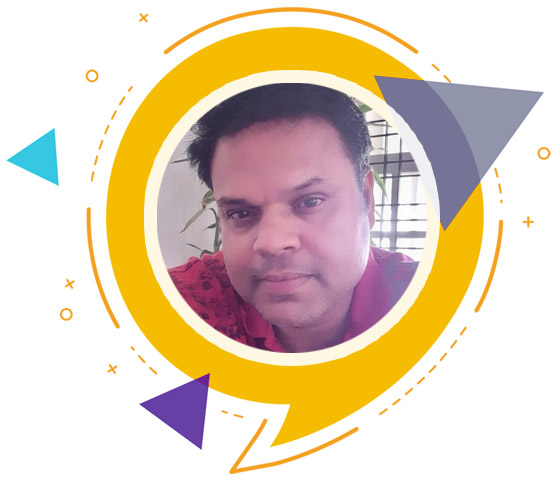 a full time freelance website designer in Kerala
A full-time freelance web designer from Kerala to effectively involve in various website designing and development projects without any delay, a full stack web designer & developer to offer you prompt and professional web services continuously.
Award winner web designer here to offer best in class web services
We are the best if you aim for excellence, an award-winning web designer in Kerala who you can trust to develop good websites with 100% perfection and responsibility
Reliable Web Designer in Kerala
Graffitopaints has a most reliable team of web designers and developers with more than 46 genuine reviews on google. Many web design companies in Kerala find us as their trusted partner to outsource their projects.
Best after sale support and Free website maintenance
This makes our web services unique, we provide life time free support to the websites we develop so that you can just leave all your worries about the website maintenance cost, it is FREE
Tailor made designs based on the nature of the project
I make extraordinary websites to stand out from normal template based website, we don't use templates, what we build is innovative custom designed websites to outshine your competition.
Highly Experienced Website Designer in Calicut Kerala
An expert web designer with more than 15+ years of experience in developing fantabulous website for the leading companies and brand strategist all around the world. I have prepared amazing websites for almost all business industries, such as Resort Web Design, Ayurveda Web Design, School Web Design and also for Health care & Schools, Spa & Beauty Parlour, Corporate Web design, Trading and Contracting company web design etc.
Full time freelance web designer in Kerala who deliver on time
Being a full time freelance web designer, I complete job on time, being a trusted web designer I ensure and follow NDA and handle projects with at most responsibility.
Follows W3C international Web Standards
I follow the guidelines provided by W3C to ensure the quality and perfection and to deliver you an error free website.
Leading web designer in Kerala
I have designed neat and clean websites for the clients from USA, UK, Australia, Canada, Singapore, Malaysia, Dubai, Qatar, Saudi Arabia etc…
Website Designer in Kerala with international exposure
I have 46+ genuine Google reviews from the customers all around the world such as USA, UK, Australia, Canada, Singapore, Malaysia, Dubai, Qatar, Saudi Arabia etc…
Dedicated Web Designer
I have a dedicated web design & development team with me with up-to-date knowledge in advanced web development, they are passionate about what they do, we have a dedicated team on SEO, Content Writing, Digital marketing & Web programming